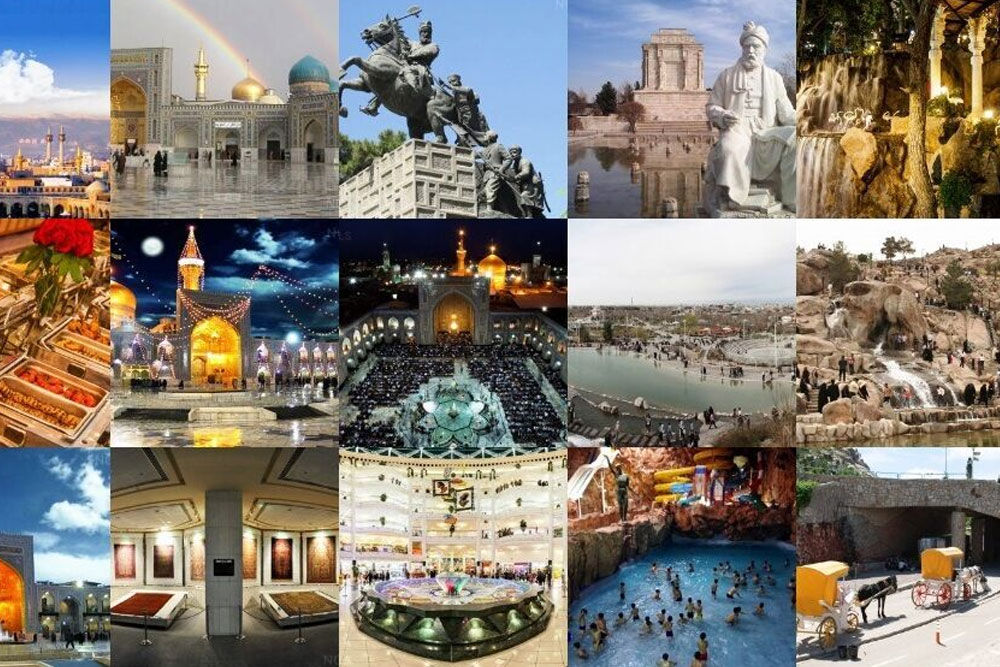 Tourism
Tourism
Khorasan Razavi Province from archeologists' point of view, regarding its civilization, culture and nature, has been a perpetual display in cultural and political areas; it dated back to 800 or more years ago. Due to its unique geographical position, since centuries ago, in the ancient time of mankind existence, the province had been a hub of livelihood and business; Khorasan province, after emergence of powerful and prevailing governments in Iran plateau, was considered as point of relations between Iran and the eastern world. Khorasan Razavi Province had had essential potentials and qualifications to walk the path of development for near and far societies as an influential factor; that is why it has been considered as the realm of scientists, medicine men, sages and thinkers. Its history is full of valuable events and experiences over lots of ups and downs.
Presence and martyrdom of Imam Reza in Khorasan Province and his holy shrine has not only enhanced its spiritual aspects, but also it has played an influential role in its cultural, social and economic development; an issue visible among his followers and in different areas. At the moment 30 million pilgrims and tourists, from all around the world and the country, visit this province.
The province tourism abilities and infrastructures
Regarding the present capacity and based on the year 1399 statistics, there are more than 2337 active reception and residential units with 119337 beds in this province (246 hotels, 305 hotel-apartments, 1 motel, 385 inns, 682 licensed passenger houses, 122 ecotourism residence) in this province which place it in the first position in the country, more than 45% of the whole country tourism accommodation.
Travel & tourism Agencies
371 travel & tourism agencies and 62 travel & health tourism agencies presently work in the whole province; regarding this statistics Khorasan Razavi, among the country provinces, is in the second place after Tehran.
Residential unit
Number
Bed capacity
Hotel*
246
38287
Motel
1
40
Hotel-apartment
305
24544
Inn
385
21937
Licensed passenger house
682
30252
Ecotourism residence
122
4119
* 13 five-star hotels, 22 four-star hotels
The province important tourism advantages & abilities
– Holy shrine of Imam Reza in Mashhad
– Suitable geographical position, natural diversity and vastness
– Common borders with Turkmenistan & Afghanistan
– Functional airway, railway and road system
– Having the largest number of tourism facilities among the country provinces
– Existence of various tourist attractions all over the province to absorb tourists with different tastes
– Historical Silk way and historical & religious Velayat Road
– Strong research & educational infrastructure in tourism area
– The most influential archeology area in eastern part of the country
– Giant international & domestic figures such as Ferdowsi, Khayyam and Attar