In a meeting between economic campaigners & members of Khorasan Razavi & Lahore Chambers of Commerce it is proposed that:
Two sides are ready to increase mutual economic transactions
In a meeting between economic campaigners & members of Khorasan Razavi & Lahore Chambers of Commerce, both sides maintained their willingness to increase bilateral economic transactions and hoped for facilitation and growth of future relations.
According to Khorasan Razavi Chamber of Commerce, Industries, Mines & Agriculture public relations, Mohammad Reza Tavakolizadeh, a member of the Chamber Board of Directors, stated that "Iran and Pakistan as two neighbor countries have deep-rooted cultural and historical common grounds; a privilege that results in two nations stable and close relationships; counting on the issue, we are highly optimistic about growth and enhancement of mutual economic ties between two countries. Iranian and Pakistani business people's negotiations potentially expand and upsurge two countries economic activities."
He continued, "we hope the visit of business delegation of Lahore Chamber of Commerce & Industry from Iran provides opportunities to develop and strengthen two countries relations and business transactions in their private sectors. Both countries private sectors need to have compressed business talks through which common grounds for investment are created."  He, expressing satisfaction over such visits and meetings, reminded, "two countries private sectors are required to ask for improvement of economic and business procedures and significance of mutual relations development on both sides."
Member of Boards of Directors of Khorasan Razavi Province highlighted that, "in Iran private sector parliament does its best to efficiently play its role in growth of business relations with neighbor countries and hopes these efforts lead to invaluable achievements for Iran and its neighbor countries."
The private sectors of Iran & Pakistan can play more effective role in economic affairs progress
Mian Nauman Kabir, president of Pakistan Chamber of Commerce & Industry, showing satisfaction with expansion of Iran and Pakistan ties, stated that, "we believe private sector has sufficient capacity to relatively play a greater part in two countries bilateral economic growth."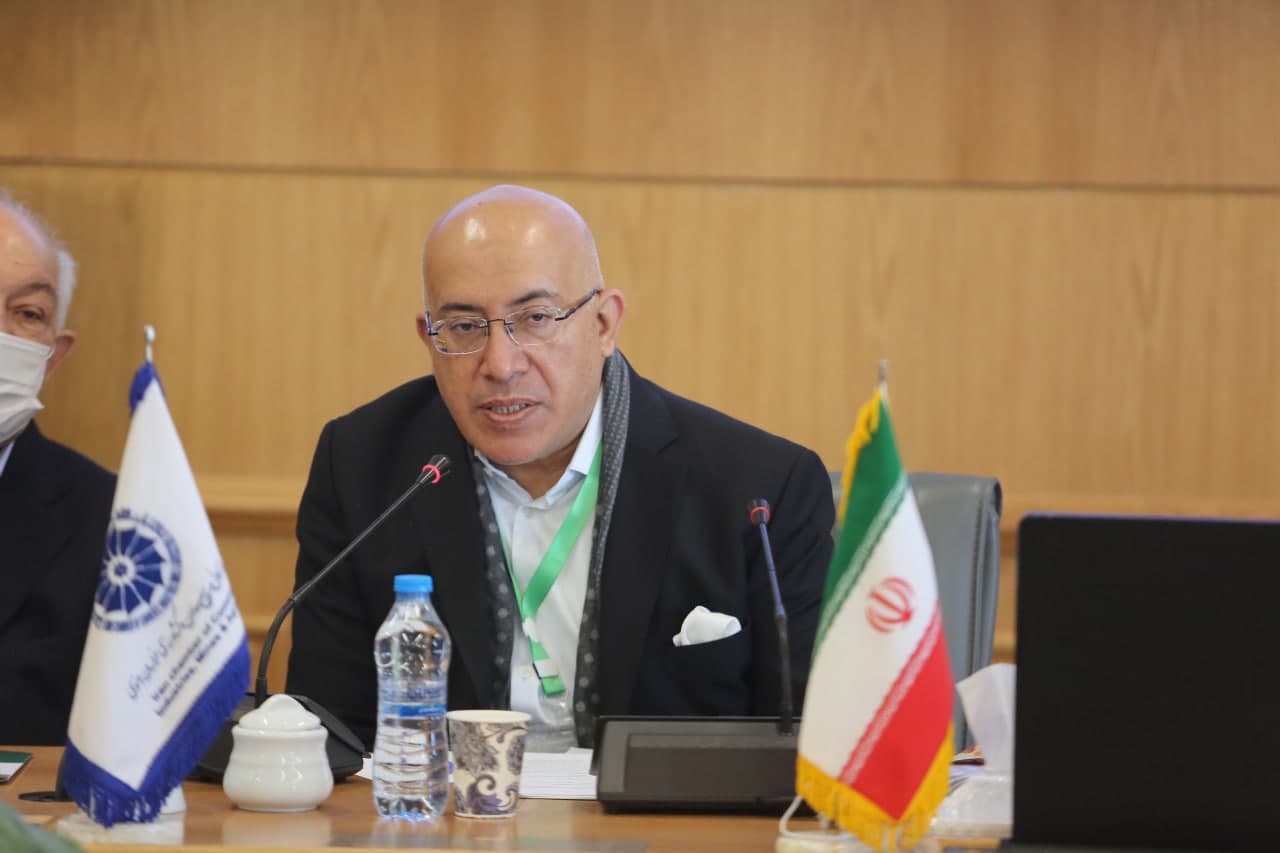 Saying that Lahore Chamber of Commerce & Industry, established 100 years age, with 2000 members, is regarded as part of Pakistan economic identity; he underlined that, "two neighbor countries have a lot of common cultural and religious interests that joined them, although their economic relations haven't developed the same way. Part of problems, on the way, is due to lack of an efficient business canal between two countries, the main challenge during recent years, however, has been sanctions that limited their bilateral ties."
Condemning imposed limitations and sanctions on Iran's economy, he urged the world to move towards removing them and hoped, "in near future two neighbors' economic affairs experience expansion like the past and flourish. We firmly believe the formation of economic transactions between private sectors is relatively simpler than that of governmental complex and time-consuming ones. Pakistani economic campaigners and traders impatiently wait for the formation of economic transactions with their Iranian counterparts."
Iran & Pakistan economic interactions are not satisfactory
Majid Mohammadnezhad, a member of Mashhad Chamber Board of Representatives & the president of Iran-Turkmenistan common room behind the podium asserted, "Pakistan is a Muslim country next to Iran that with regard to cultural intimacy, formation of extensive business, cultural and economic relations between two countries is possible."
He continued, "regarding two countries business capacities, their degree of economic connections and interactions is not satisfactory; and we hope continuous negotiations among both countries economic campaigners help us witness the utmost use of two countries business potentials."
He, then, added, "Khorasan Razavi, with Mashhad as its capital, is considered as one of Iran's economic poles which can be a massive connecting point in our region and eastern part of Iran with Pakistan."
Then Gholam Ali Rokhsat, the head of Khorasan Razavi Chamber of Commerce, Industries, Mines & Agriculture Industry Commission, said, "Iran has unshakable determination to expand its business and economic relations with neighbor countries particularly Pakistan, and in order to do so, Iranian craftsmen and traders are looking for common grounds to improve their economic interactions with that country equivalent sections. Iranian businessmen, craftsmen and traders are fully prepared to introduce their products, goods and services to Pakistani economic campaigners." He continued, "we hope to witness development of Khorasan Province and Lahore economic interactions among their economic campaigners through familiarity of Pakistani side with the province capacities."
The key role of Khorasan Razavi in attraction of Pakistani investors
Mahdi Taghvaei, director general of Khorasan Razavi capital raising office, also stated that, "Iran is the land of love, light and opportunities. Khorasan Razavi has plenty of potentials for Pakistani economic campaigners' investment. Before the outbreak of Corona-virus pandemic, each year 35 million pilgrims and tourists came to Khorasan Razavi, and it has been a reliable ground for development of its economic aspects; in the same way, it leads to increase and flourishing of business interactions with neighbor country, Pakistan."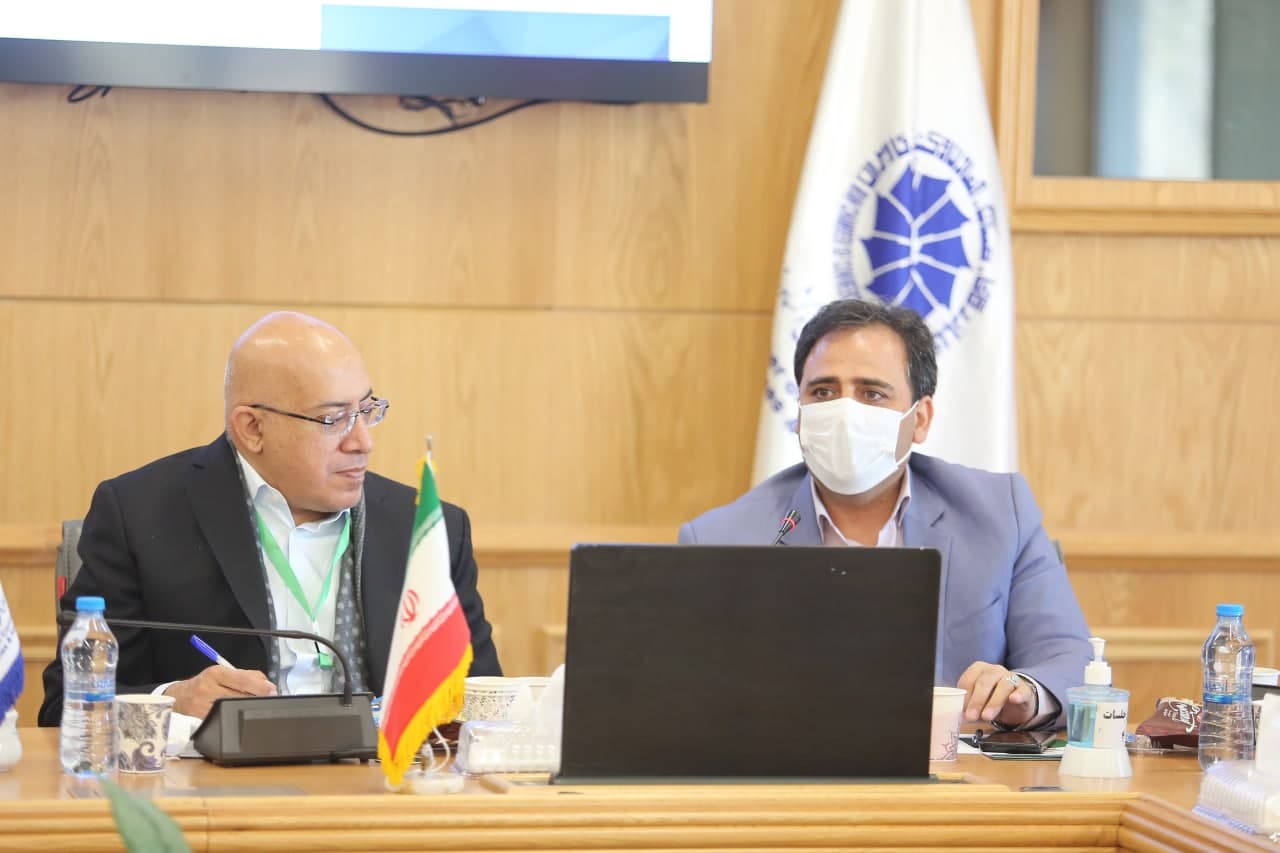 He added, "one of every business person's requirements, to advance their relations, is the simplicity of transportation to the destination country. Presently there are suitable conditions for Pakistani business people in this case; even between some cities of two countries there are direct flights. Degree of Iran and Pakistan economic transactions is not satisfactory, since both sides capacities for economic affairs are much higher than what it is now."
Director general of Khorasan Province Capital Raising Office continued, "experiences resulted from Lahore relations with Iran, are the outcomes of desirable economic events that will lead to various major changes in two countries. Chamber of Commerce plays a vital and considerable role in not only these two countries economic relations growth but also development of relations with all neighbor countries; for which I really appreciate private sector parliament."
Challenges of Business Shipment between Iran & Pakistan and some suggestions to improve it
Mahmoud Omati, a member of Khorasan Razavi Chamber of Commerce, Industries, Mines & Agriculture Board of Representatives and a member of Boards of Directors of Khorasan Razavi International Shipment Corporates Association, in this meeting said, "a large portion of our business transactions with Pakistan is done through Mirjaveh and Taftan borders. Most of costs and stops done based on borders agreements and interactions framework, will decrease if Iran and Pakistan private sectors follow it up. Doing so, on both sides of the border, costs, shipment fare and delay time of business fleet will lessen."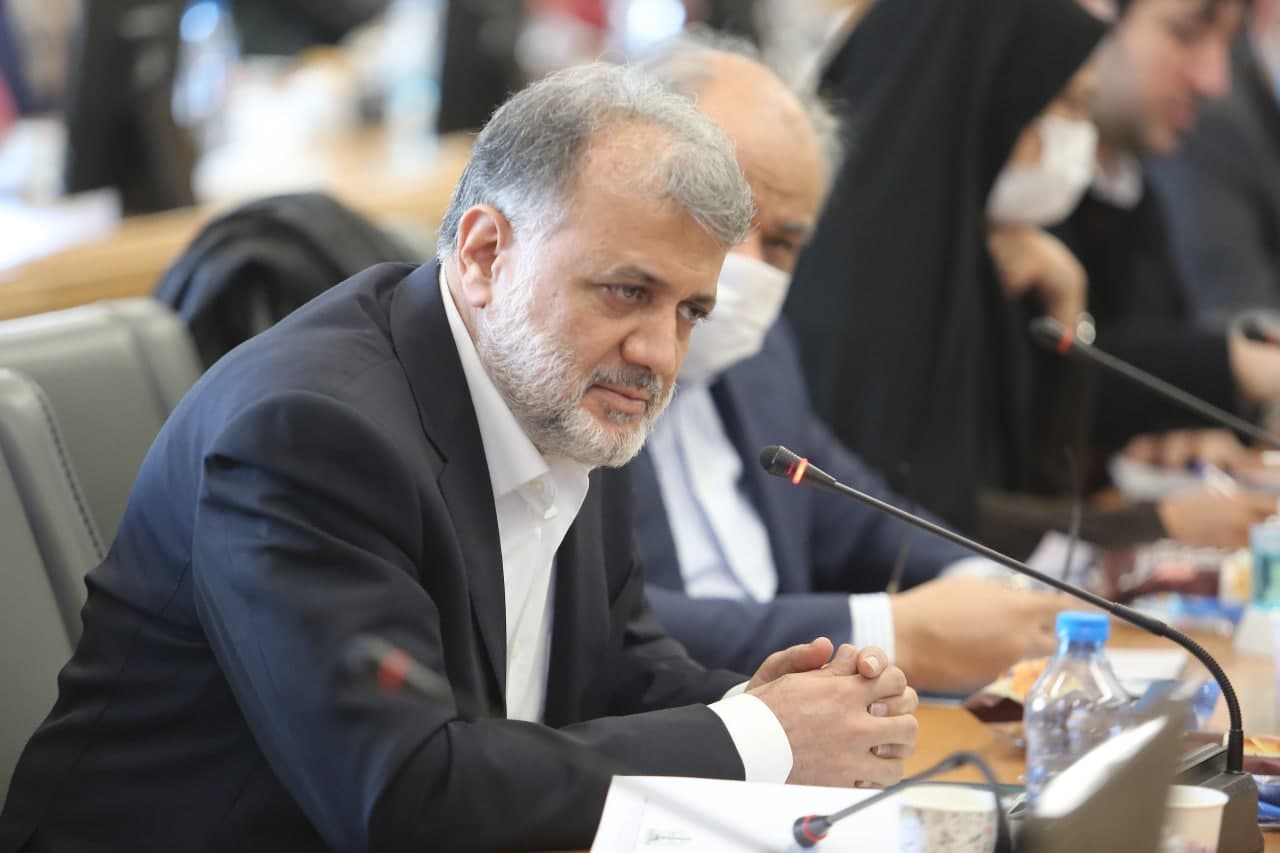 He declared, "part of the costs presently imposed on business sections of two countries, is due to business fleet stop in the border which results in fares increase. If the process of issuing visa for Iranian drivers to Pakistan gets simplified, this problem solves. Increasing the working hours in the border facilitates business fleet traffic."
He notified that, "previously Pakistani traders for LPG fuel used credits, but now this process has changed and it causes more delay. Our request is return to the previous procedure not to lead to more delay in the border."
Then, Mahdi Salehi, the commercial manager of Astan Qods Razavi Holding of livestock products said, "we are looking for a strong business partner in Pakistan in order to distribute our brand livestock products. So far, despite several potentials and opportunities in this area, we haven't succeeded to find a well-founded business team to introduce Astan Qods Razavi brand in Pakistan."
He maintained, "part of our products and packaging raw materials are procured by European companies active in Pakistan which can be used as a win-win transaction for provision of raw materials from Pakistan."
Abulghasem Eshaghabadi, managing director of Pokht-e-Snabadi Company, underlined, "we wish business interactions between Iran and Pakistan grow, since Iran has potentials to meet Pakistan needs and in case desirable business transactions are established between two countries, for both sides brilliant situations to meet each other economic needs, will be provided."
At the end, a few of both countries economic campaigners explained their industry and business potentials and abilities and put emphasis on mutual interactions between two countries.
According to this report, after this meeting, B2B sessions between economic campaigners of both sides in various fields were held and each of them introduced and explained their capacities, abilities and business & production requirements.